If you love steak, and especially if you're a guy, you might like this little number.
It's a wall calendar with, pardon the pun, beefcake/cheesecake photos of steak — if you like that kind of thing.
Confused?
Here's April, for example: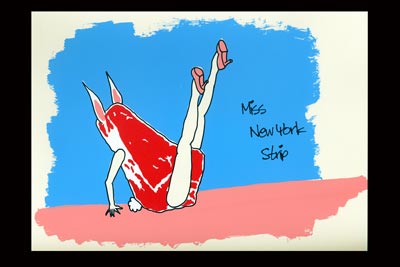 Is that too risque? Nah. It's steak, for goodness sake!
Just a little helpful hint for Father's Day, graduations, whatever.
Who wouldn't want photos of steak in various poses?
Get your calendars here.
You're welcome.
Photo courtesy of tinyrevolutionarypress.com.