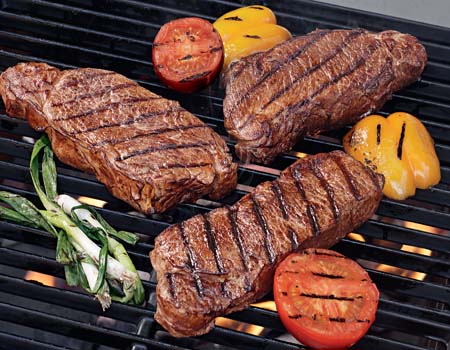 We all have our own opinions about what our steak doneness should be.
Like a lot of pink? Lots of people do. The rarer, the better.
But not everyone likes it that way. So…when you're learning how to grill steaks, one element you MUST master is how to cook to doneness.
What if you're hosting a barbecue and one guest likes her steak medium well? Do you know how to get it just right?
Do you know how to broil steaks and control the doneness? It's all in the details, for sure.
Check out these cooking tips for instructions on how to master the art of doneness.
Your guests – and your steaks – will thank you for it!