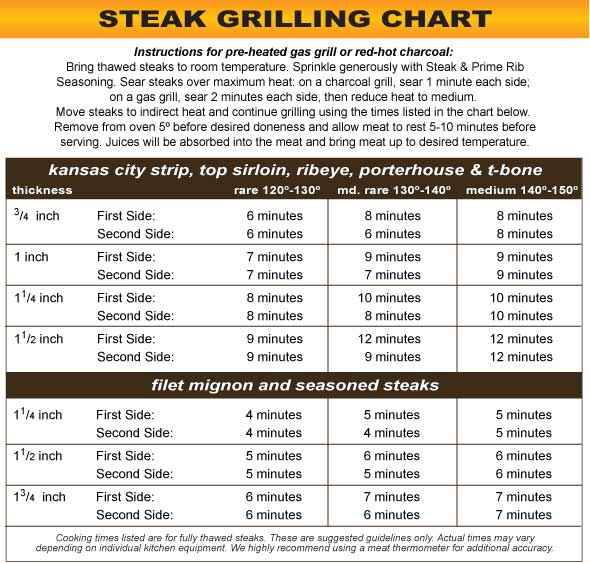 It's summer! And it's time for a refresher on all things grilling.
This handy chart (above) tells you exactly what you need to do to grill the perfect steak every time.
It's got instructions by cut AND thickness – so you won't go wrong!
Click here for the chart, plus more great grilling advice.
Check it out the next time you're grilling a nice juicy one and you'll be happy you did!
Chart courtesy of KansasCitySteaks.com.