Last week, I wrote a post asking you what to do with a leftover steak. Check it out here.
I got a really great response with some fantastic ideas and I wanted to make sure you saw it. I've included the "meat" of the comment here (yes, pun intended!): 
A leftover piece of steak like that wouldn't be all that much trouble to warm back up, but it's really more fun to think outside of the box. From your photo I see a couple of quick and easy dishes.
1.) Steak fajitas – warm the steak back up while sauteing onions and peppers
2.) Steak salad with some sort of blue cheese, chipotle, southwestern, name your favorite dressing
3.) If it's a tender cut, you could slice it very thin and place it into some beef gravy or drippings, warming it back up and placing it into a sandwich. French dip? Hot beef sandwich?
4.) Steak and eggs?
5.) Steak quesadilla
6.) Hash
So, thank you, friend! I LOVE these ideas — especially the steak quesadilla and hash. Good thoughts!
Check out Wolfgang Puck's steak quesadillas here . . .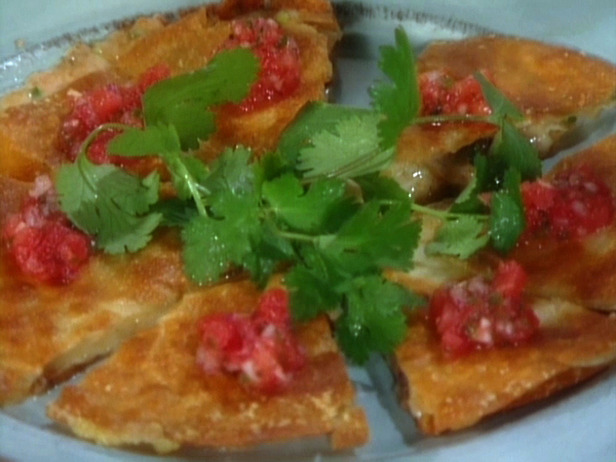 Don't these look exquisite? Wolfgang apparently thinks you're on to something here.
Keep your ideas coming and I'll share them with EVERYONE!
Photo courtesy of FoodNetwork.com.