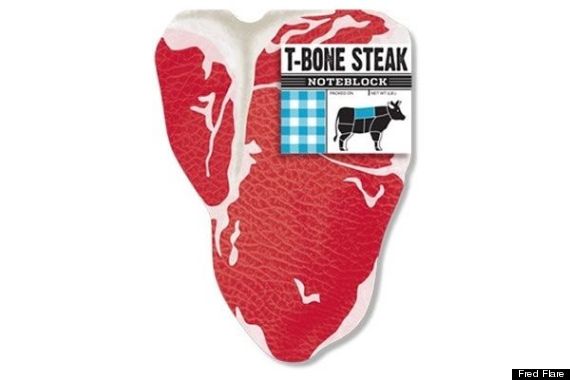 Need to write a note to your loved one/co-worker/mailman?
Do it in style and show them (in an oh-so-subtle way) that you are a steak lover.
This notepad is just the right thing to always keep you in the mood for a juicy steak hot off the grill.
As if you needed help with that. 🙂
Click here to get this steak notebook for yourself – or someone you love VERY MUCH.
Happy writing!
Photo courtesy of Fred Flare.