It's Father's Day on Sunday. Got good plans for your old man?
Well, you can't go wrong cooking him a steak dinner. I'm serious. He'll love it.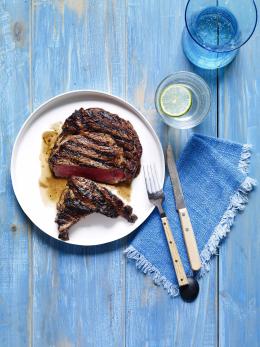 The Houston Chronicle had an article recently giving some great grilling advice from the experts. Check it out — and then treat Dad to something special.
Happy Father's Day!
Photo courtesy of Steve Giralt, Food Network Magazine via Chron.com.