I'm always looking for delicious sides to serve with my steaks. And what's better than a gorgeous baked potato like they serve in fancy steakhouses?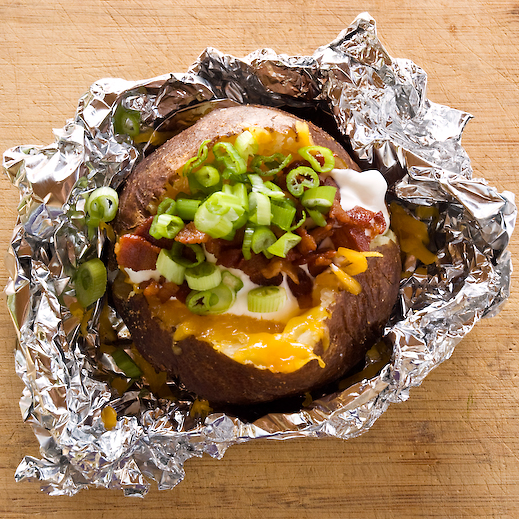 Isn't it beautiful? It looks like it's smiling at us.
This is a bit more advanced than the potatoes I usually make, so I'm excited to try something new.
This recipe claims to create a "fluffy, soft center and a crisp, well-seasoned skin."  Totally yummy.
Check it out here! And send me photos when you try it out!
Photo courtesy of ChaosInTheKitchen.com.