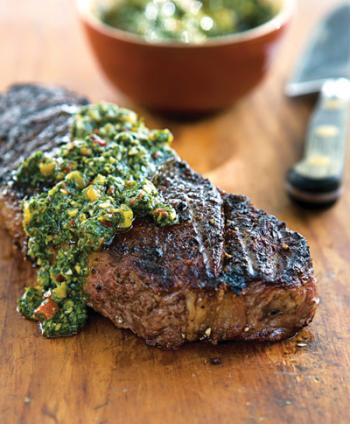 Fire up the grill, it's summer! (At least it is in my mind.)
Try cooking something you've never tried before. Like steak with a chimichurri sauce (doesn't that look yummy????).
Or a simple beef kebab with assorted veggies – or even fruit!
Working Mother has some great grilling ideas for us to try and conquer this summer. Check them out here. And while the grilling part is fun, the eating part is more fun!
So, go – grill to your heart's content!
Photo courtesy of WorkingMother.com.