I've heard of the steak and fish combo but this one is ridiculous . . .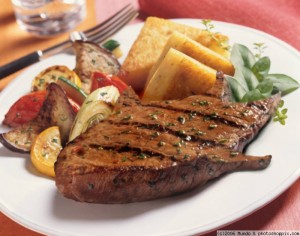 The folks over at Photoshoppix.com don't exactly tell us how this came about but I am guessing somebody dreamed this up on his computer using Photoshop.
If you like steak . . . and you like fish . . . and you're in a hurry . . . and you don't mind oddly-shaped pieces of meat — this might be just the ticket for you.
I'm sticking with my ribeye, thank you very much.
Photo courtesy Photoshoppix.com. Click here to see it in all its glory.