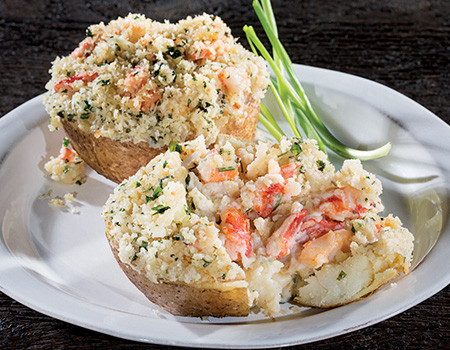 Fish Friday is a time to get really creative with seafood.
Beef isn't on the menu so fish/seafood is the star of this show. And we've got to do it right.
I'm a huge baked potato lover (hello, it's a classic steak side!) so when I discovered this Lobster Loaded Potato from The Kansas City Steak Company, I thought I had found nirvana.
Take one stuffed potato – or twice baked potato – and fill it with mouth-watering Maine lobster, Mascarpone cheese and flavorful herbs and seasonings.
Oh, glorious heavens!
This beautiful creation can be a wonderful appetizer, but for me, it's the main entrée. It's a protein, vegetable and side dish all in one!
Try it for one of your Fish Fridays!