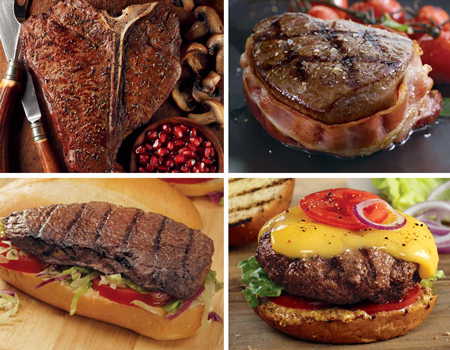 Planning a Labor Day blowout?
Friends and family by the pool or on the patio, relaxing in the late summer sun, taking in what's one of the last remnants of beautiful, wonderful summer.
Ahhhhh…
Of course, the smell of the grill going is the TRUE life of the party. It provides ambiance and makes sure your guests' FIVE senses are all engaged. Plus, you know your stuff and that's why everybody is at your place, right?
Ribeyes, filets, steaks of all kinds are sizzling. You've got a cut that'll please everyone on the grill whether they like 'em hearty and meaty like a Kansas City strip steak or a sirloin or whether they like them fork-tender and delicate ala the exquisite filet mignon.
That's a given. But what else are you going to prepare?
For me, burgers are a must. Everyone likes them and those babies, along with all-beef hot dogs always satisfy the kids. They're easy to eat with your hands and, hey, we're outside so that's cool with Mom and Dad.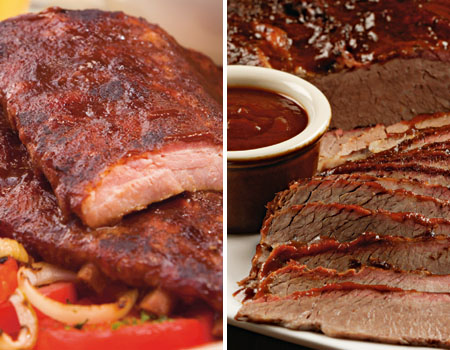 So how about some BBQ ribs and brisket? This party screams for barbecue. Eating it outdoors just adds to the enjoyment. Something about BBQ on the patio just feels right.
And sides?
Well, a delicious potato salad goes with everything. Pasta salad, too.
And, yes, an ACTUAL salad with all the fresh veggies of summer. It's your last chance before they're gone.
Speaking of veggies, scrumptious creamed corn and grilled asparagus are always crowd pleasers. As are baked potatoes and then some fresh fruit. Ya gotta have fresh fruit. It's an appetizer, side AND dessert!
Did somebody say dessert? My vote is for red velvet cake. Or a nice cheesecake. Yes! Lots of choices make this a party for the ages.
Need some more Labor Day menu inspiration? Check out these mouth-watering recipes. You're sure to find something that strikes your fancy.
So let's do up Labor Day right! It's the perfect ending to our dear summer and a nice welcome to a fall filled with more delicious food.