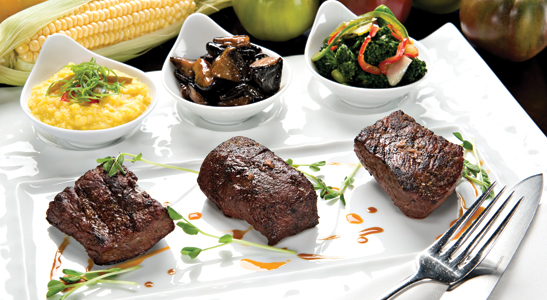 Tasting menus are popular at fine restaurants. But why not try them at home?
This amazing thought had never occurred to me before. And I can't wait to try this at my next dinner party.
The gorgeous photo above is the Tasting Trio of Beef from the Fairmount Scottsdale Princess in Arizona. It features a wood-grilled ribeye, flat iron American Wagyu and a NY strip — all paired with complementary sides. Who wouldn't love this at a dinner party?
It's mix and match beef! Genius!
Read all about this gorgeous steak dinner and then create your own version at home. Try your favorite cuts of beef and sides and totally impress your guests.
You heard it here, beef lovers!
Photo courtesy of : Dean Stevenson, Arizona Business Magazine November/December 2011