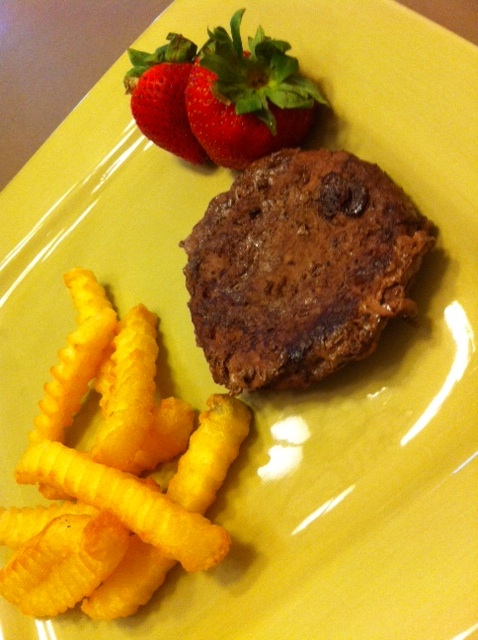 This was a little middle-of-the-week pick-me-up. (Did I use enough hyphens for ya?)
We were blowing and going like we always do (and like most of America does). And we just needed to sit and eat something that made us happy.
This was it.
We pan fried some delicious steakburgers and then we all topped them with whatever we thought would bring out the flavor best.
Some of us used mayo, others opted for ketchup and cheese and others – who will remain nameless – drenched theirs in Teriyaki sauce.
The fries were an added bonus.
For us, there's nothing like a good, hearty meal to fill our bodies and our souls. And this beefy one did the trick!