This photo chart from the Sheraton Hotel in Akron, Ohio, is a helping hand for guests when deciding how they want their steak cooked.
It also might serve as a subliminal message to, in fact, order a steak. It sure makes ME crave one!
So cool! I'm thinking of framing this and putting it over my mantel. Yum.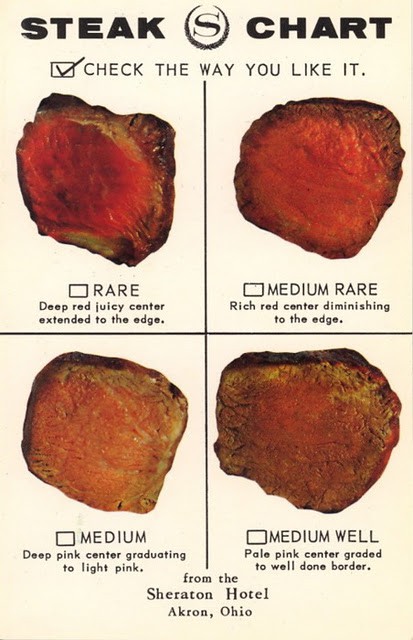 I found this online steak guide on Pinterest. I've said it before — if you haven't yet checked that site out . . . DO IT! It's so entertaining!
Happy cooking, everybody!
Photo courtesy of Sheraton Hotels via Pinterest.com.