When you learned how to grill steak, no doubt you just covered the basics.
That's what we all do in the beginning.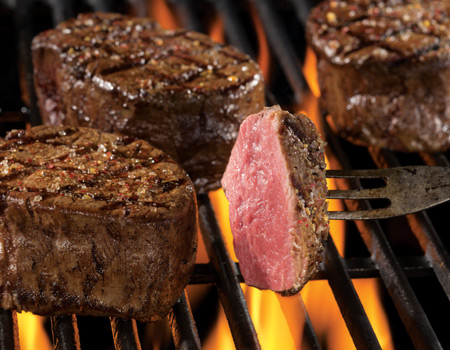 But now that you're a bona fide steak aficionado, we've got to step up our technique a bit.
People are counting on you.
Grilling steaks is an artform. But like all art, there are some guidelines to follow, then you can put your own artistic flair on it.
Watch this steak grilling video for some great chef advice on the best way to grill a steak.
Then, use this handy dandy steak grilling chart for guidelines on how to achieve the doneness you desire for the cut you choose.
Check these steak cooking tips out for cut-specific tips. Yes, each cut has its own set of rules.
See? There's so much to consider. It's more than just flipping meat on a grill! But follow advice from chefs who know and you'll have the greatest tasting steaks around!