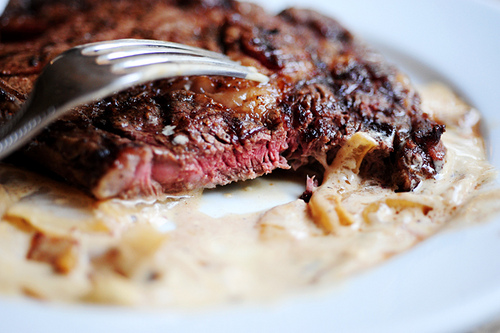 Do you know Ree Drummond, Pioneer Woman?
If you don't, you'll want to get to know her. She's something of a sensation, cooking up amazing recipes and sharing them with the world.
Her recipe for grilled ribeye steak with onion-blue cheese sauce has to be the richest, creamiest steak accompaniment out there.
So. Yeah. You have to try it.
Click here for the full recipe and the most beautiful photographs that will have your mouth watering before you even begin cooking.
Enjoy your steak – frontier style!
Photo courtesy of ThePioneerWoman.com.