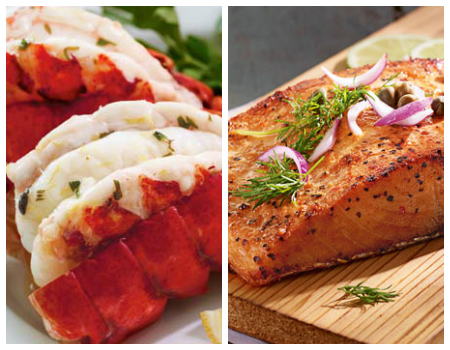 This weekend is the biggest football game of the year! But what's the most important part of the game? The food!
I like to think of the game in terms of AFC food vs. NFC food.
In this case, it's the delicious lobster of the AFC New England Patriots vs. the scrumptious salmon of the NFC Seattle Seahawks.
We've got two teams from either end of the country – how cool is that? But both areas are known for their seafood…albeit different dishes.
So we've got lobster on one end of the field and salmon on the other. Who will win?
We'll just have to serve them both during the game and see! Let your guests do the officiating.
May the best dish win!