Filet Mignon Cooking Tips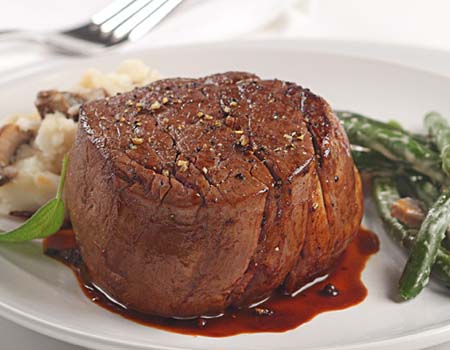 It's the weekend! Maybe you're going to fire up the grill (or the broiler as the case may be). If you're in the mood for some tender, outta sight filet mignon there are some important filet mignon cooking tips to keep in mind before sizzling that steak.
For instance, this cut is thick so be sure to grill the sides, too. Not just the top and bottom.
It's the little things, right?
Read on here for more great advice on getting the most out of your filet mignon.
And then, bon appetit!
Photo courtesy of KansasCitySteaks.com.