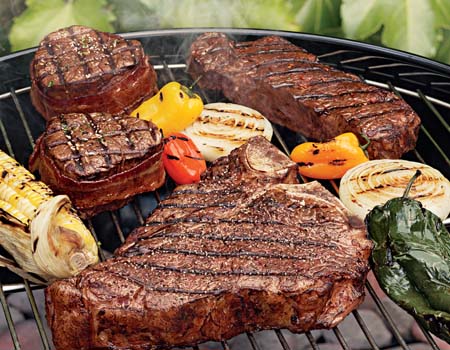 Wondering what to do with Dad to let him know he's special on Father's Day?
Gifts are wonderful but experiences are pretty great, too!
How about taking him to a festival? If you're in the KC area, the Boulevardia festival starts on June 19th. This event celebrates beer, food (read: steaks) and music in a vibrant locale. How can you go wrong?
Find something similar in your area or take Dad to a baseball game. Or, you can eat like you're at the ballpark at home with the official steakburgers of the Kansas City Royals. Order 'em and cook 'em up!
You could also have a backyard cookout with all his favorites – Porterhouse steak, T-bones, even filet mignon. Pretty much, if steaks are on the menu, he's bound to love it!
So, what kind of activities are YOU planning for Father's Day?