A human's ability to use and master tools sets us apart from the animals. And grilling tools are no exception. Mankind rejoices when a burger is expertly flipped with a spatula. So, in a way, we owe it to mankind to get this grill thing right.
Right?
Let's start with a good, clean grill to make this experience the best it can be. Your steaks deserve it.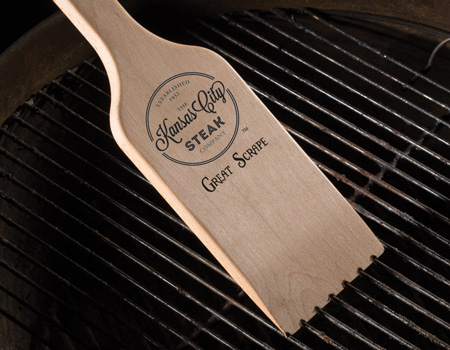 The tool to use for this is the Great Scrape. It's an all-natural wooden tool that scrapes away debris from the grill without the use of mangled wire brushes. You know, those wires can get stuck on the grill and become lodged in your food. Ever bite into a piece of wire? Don't take that chance. The Great Scrape is shaped like your grill grates and leaves nothing behind.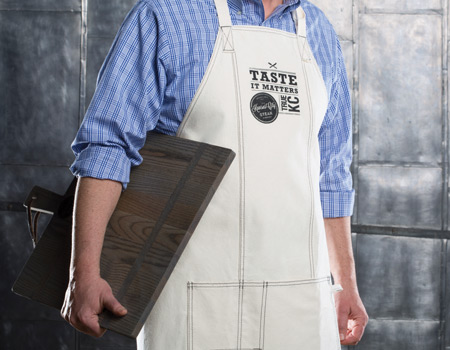 Next, you must LOOK the part when you're grilling steak AND protect yourself and your clothing with a bonafide chef's apron. Hey, sometimes it can get messy. Be prepared.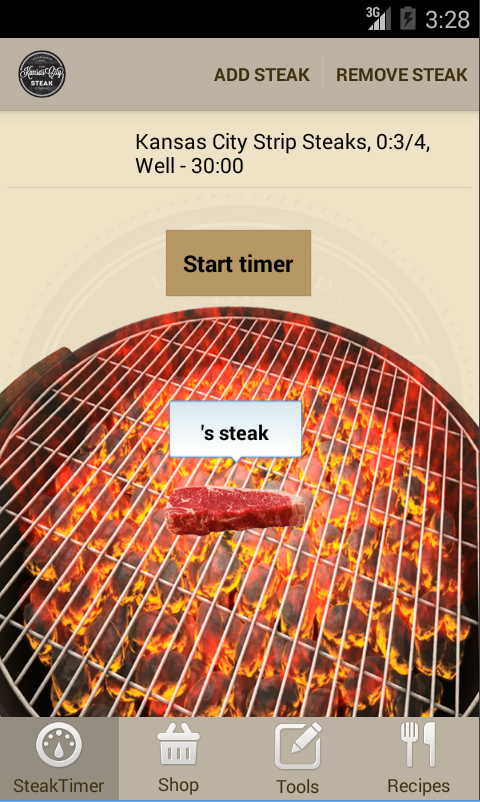 And speaking of preparedness, make sure you informed on exactly how to grill a steak. This really cool Grilling Timer App will show you the way. It'll tell you how long to grill each steak and so much more.
So let's get our tools ready and show those animals how it's done!