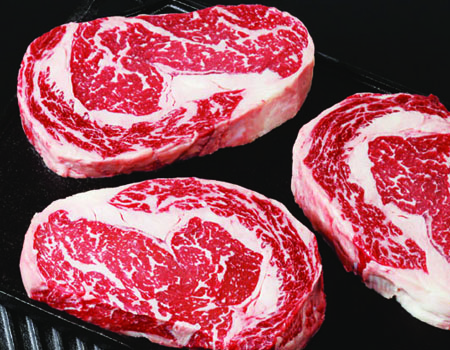 THIS is where it's at.
Or so I've heard.
You see, I haven't actually had the pleasure of immersing myself in a Kobe steak yet.
I think it's because I get stuck in my ways. When I eat a steak I end up cooking my go-to cut.
And, I guess I just haven't gotten around to trying Kobe. It's just inertia, really.
I've heard such amazing things about it you'd think I would have rushed out and tried it.
I've heard about its incredible marbling, flavor and tenderness. This photo is of boneless ribeye. Mmmm.
I should treat myself. Okay, I will. Yeah, thanks for the encouragement!
I WILL!!!
Have YOU tried it? If you have, is it the only steak you'll eat now?
Photo courtesy of KansasCitySteaks.com.