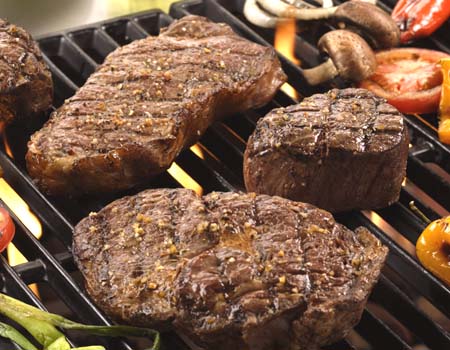 What are all holidays made for?
Food! That's what!
And this Labor Day is no different. We've got one last summerish hurrah coming up and I intend to do it up right. I know you do, too!
Let's get in those Labor Day favorites before the crispness of fall sets in…
We'll start with burgers. I mean, heck, it's not Labor Day without burgers!
Steaks are a must as well. Is the grill going? Then steaks must be on it!
Throw in some ribs, too. They're a traditional Labor Day favorite at our house. We're outside so it's okay to lick our fingers, right?
Now sides are very important at this soiree. There are plenty of side dish recipes to choose from.
These delicious deviled eggs must make an appearance. Everyone will literally eat them up! Get the recipe here.
BBQ baked beans? Yes, please! These go with everything – and they'll go fast. Try this fantastic recipe.
Feeding a big crowd? This potato salad recipe will please 'em all. And check out more recipes here whether you want to go fancy or simple and traditional. There's something right up your alley!
Have a great Labor Day feast, my friends! And send summer out with a bang!
Photo courtesy of KansasCitySteaks.com.