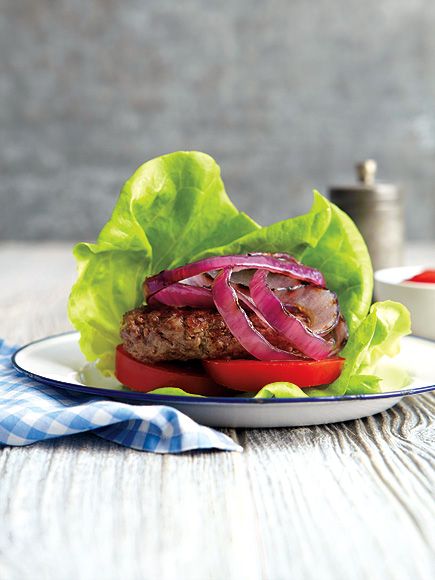 Looking for inspiration for your fabulous Labor Day BBQ?
Look no further.
People magazine has a sweet slideshow of amazing spreads for your perusing pleasure.
Behold the finger-licking goodness of the Cali Lettuce-Wrap Burger (above), made with lean ground beef and no bun!
Then, feast your eyes upon an Herb-Rubbed Pork Tenderloin, Apple Cider BBQ Ribs and Bacon BBQ Oysters. Yes, oysters! With bacon!
There are gorgeous desserts and fruity drinks, plus decadent sides you can make to create one awesome barbecue.
Or . . . you can just look at the purty pictures and drool.
Either way, check out these masterpieces here. And have a happy, happy Labor Day!
Photo courtesy of Raymond Hom via People.com.