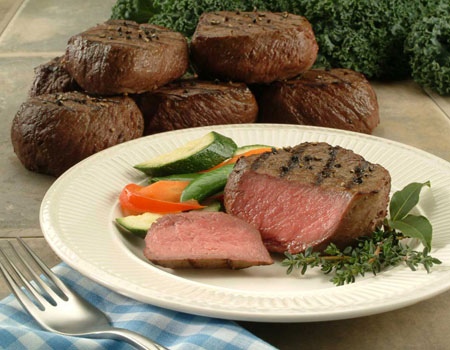 You love beef. But you've heard the nonsense about red meat.
There's some great information out this month debunking some myths we've heard. Just click here to read it.
It's great news and it always helps to arm yourself with the facts.
Here's one of my favorites:  Lean beef eaten every day as part of a heart-healthy diet can lower LDL cholesterol levels (you know, the bad stuff) by as much as 10 percent.
That's awesome!
My favorite extra lean beef are these AHA-certified babies.
Stay healthy, my friends. And keep eating your beef!
Photo courtesy of KansasCitySteaks.com.