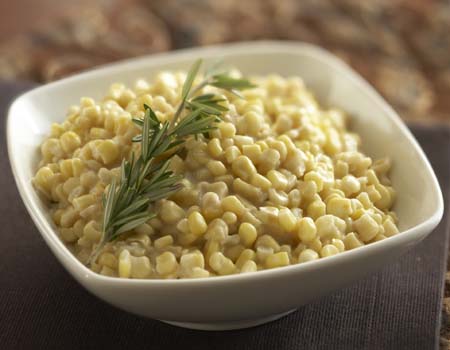 With so much going on when you're hosting a holiday dinner, it's helpful to cut down on the last-minute scrambling by serving made-ahead side dishes.
Delicious options like twice-baked potatoes you just pop in the oven and steak butters to enhance the flavor of just about anything – from those steaks you have on hand to mashed potatoes with porcini mushrooms you simply heat in the oven.
Creamed corn that just requires heating up is also a great option that just about everybody loves. Don't labor over EVERY side dish AND the main entree. Save your energy for the showstoppers!
Delicious AND easy is the way to go to keep stress at a minimum. Don't let the food get you worked up. Remember, Aunt Susie will be there with her advice about your love life. Again.
THAT will be quite enough stress, thank you.
Photo courtesy of KansasCitySteaks.com.