Remember how I wasn't sure if my photos would do the cute little mini steakburgers justice? You know, the ones I grilled at the beach?
Well, check this out . . .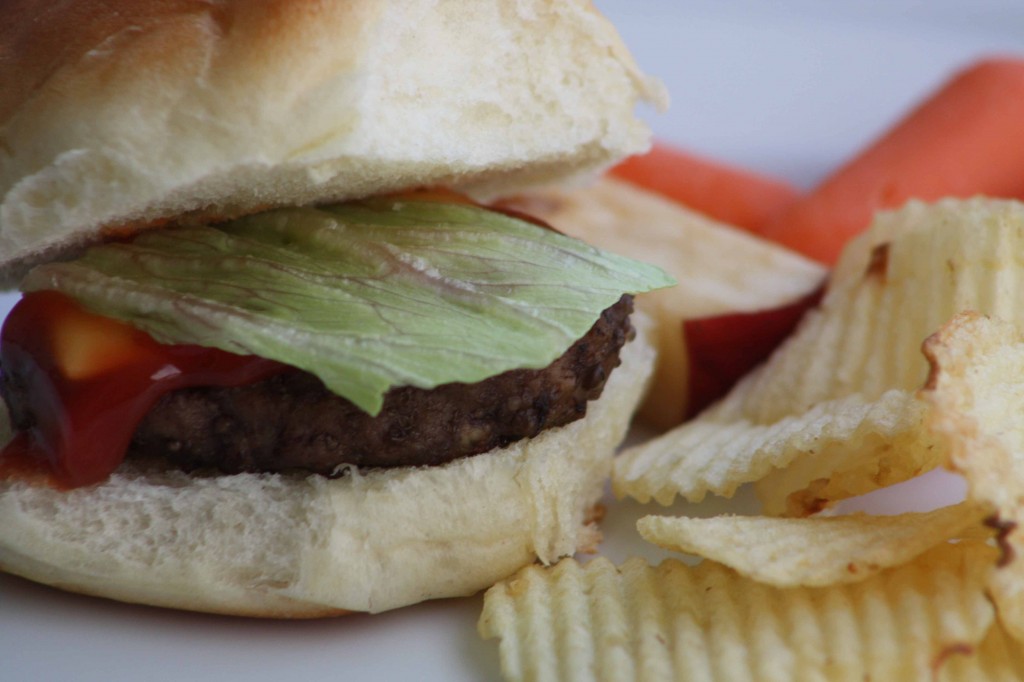 I think they turned out all right!!!
The combination of the gorgeous slider and the beautiful beachy sunlight made this a PERFECT meal. And photo. This was just taken on a white plate out on the balcony.
I was pretty sure I couldn't mess up the grilling on these little guys. And I was right about that. I whipped out my George Foreman Lean Mean Grillin' Machine and our little condo was filled with such an amazing smell. All I did was salt and pepper them. That's it! The kids played as these babies sizzled and everyone kept asking, "Are they ready yet?"
They had been delivered to my door the day before and it was so nice to not have to hunt through the local supermarket's selection of beef. We've been to this resort town before and it's often iffy at best.
My kids loved how small and cute the sliders were. We bought Hawaiian rolls, sliced them in half and we had the perfect little buns for our mini steakburgers.
What a treat to have these little guys delivered to us halfway across the country!
Seriously, one of our absolute favorite aspects of a vacation is cooking great meals at night. We take the time to savor the experience of cooking and eating.
These sliders were so fun and flavorful. And to me, that's what life's about.