It's almost July 4th! How did that happen?
In celebration of our country's birthday, our family is making our annual pilgrimage to the beach. We'll watch fireworks at night and eat way too much.
We can't wait!
This 4th of July we're having some mini steakburgers delivered to our condo so we can make sliders. We've never done it before. But how hard can it be?
Here's what I've ordered . . .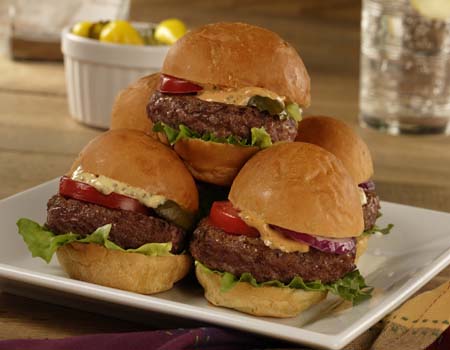 Now, will my photos look as amazing as this? That remains to be seen . . . but I KNOW I can't mess up the grilling on these babies.
What are you doing for July 4th???
Photo courtesy of KansasCitySteaks.com.