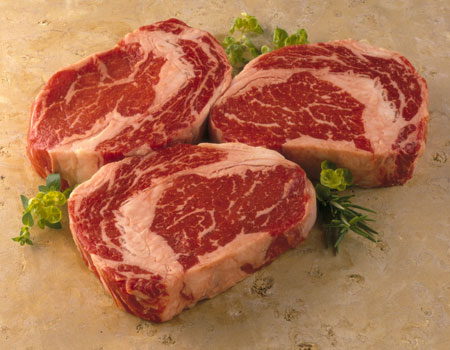 On April 9 at 2 pm ET/PT, the Food Network will be airing "The Secret to Steak."  This episode is billed as being chock full of insider tips on how to make a steakhouse favorite at home.
It's like they're reading my mail or something!
They'll be featuring a dry-rubbed ribeye. Can you say, "Mmmmm?" That's my fave cut ever.
Check it out and see if you can replicate your favorite steak from your favorite restaurant.
At least you'll have fun trying!
Photo courtesy of KansasCitySteaks.com.