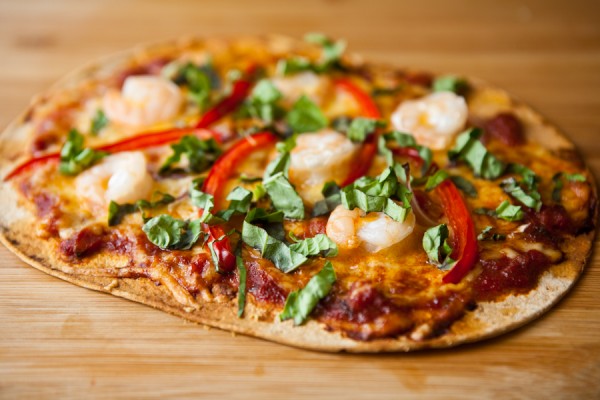 Now that's a gorgeous flatbread full of shrimp and other delights.
Pair that with a summer steak salad and you've got a winning combination!
Angie McGowan over at Eclectic Recipes created these beautiful dishes – so why not try them at your home?
They're light and perfect for those warm days outside. Plus, they're really flavorful!
Visit Eclectic Recipes for the full lowdown on how to make these fab meals. For me, I'd serve the shrimp flatbread as an appetizer, then dig into the summer steak salad as my main dish.
BUT, you just might do the opposite! Have fun!
Photo courtesy of Angie McGowan via EclecticRecipes.com.