Summer's here!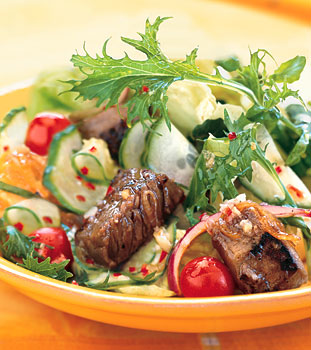 That can mean only one thing . . . it's time for Summer Steak Salad!
It's light, it's filling and it's healthy. What more could a beef eater ask for?
This salad is known as Shaking Beef Salad in Vietnam and it's quite the refreshing treat!
Click here for the full recipe.
Serve with brown rice or simply on its own. And have fun personalizing your own variations.
It's summer, so let's play!
Photo courtesy of Pornchai Mittongtare via Epicurious.com.