So, my long-awaited package arrived yesterday. I can now cook the things I crave . . .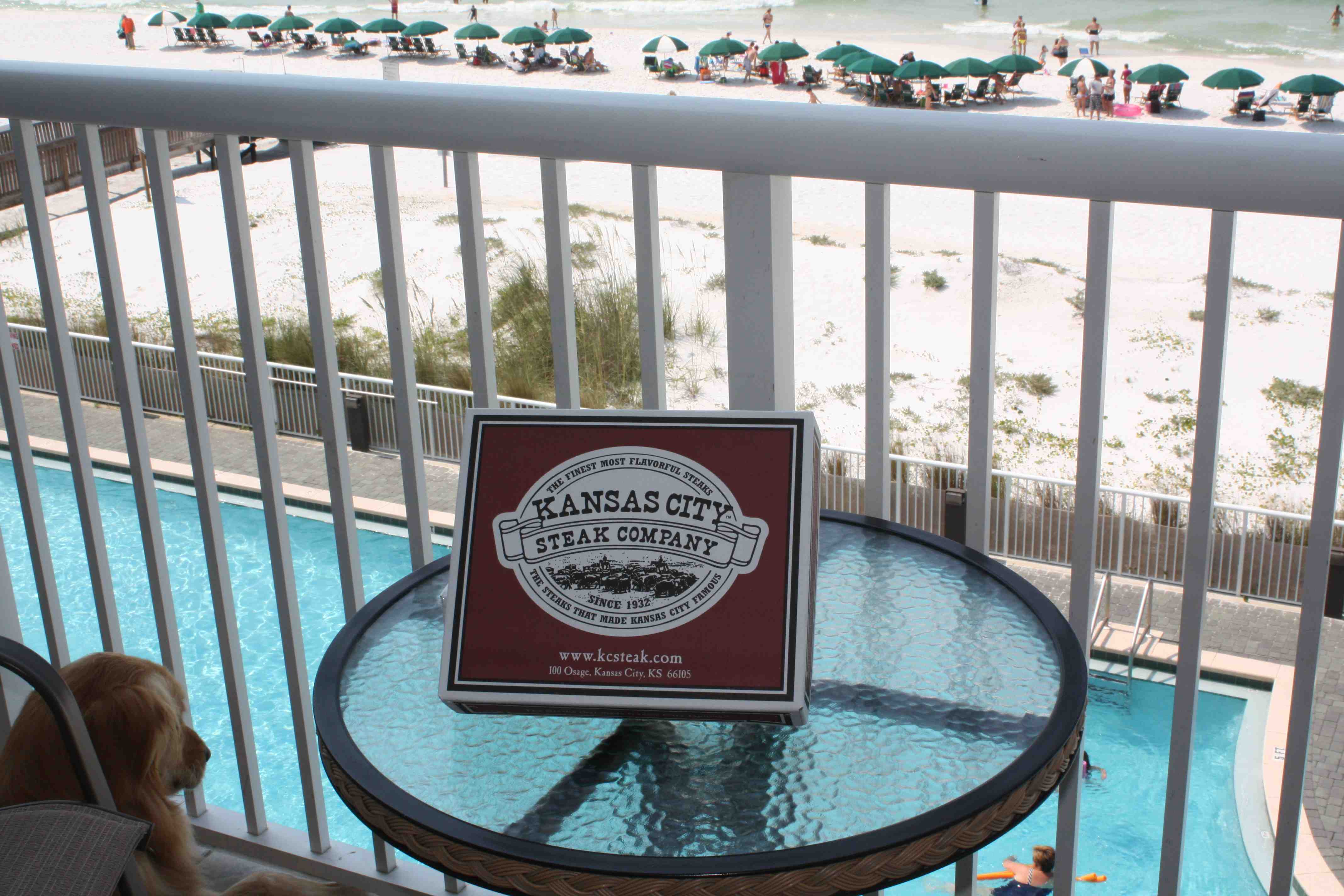 My order of Vidalia onion steakburgers, all-beef hot dogs and Kansas City strip steaks has arrived! And our vacation spot in Ft. Walton Beach, FL, is the perfect place to enjoy our favorite meals.
Oh, and that's my son's service dog — Marley — he goes everywhere with us now. He commandeered his favorite spot the moment we got here and he hasn't left since. There's so much to see!
The weather is beautiful, the beach is beautiful and our dinner tonight is going to be heavenly.
Stay tuned for my report on our "Steaks on the Beach." They're gonna be fabulous!