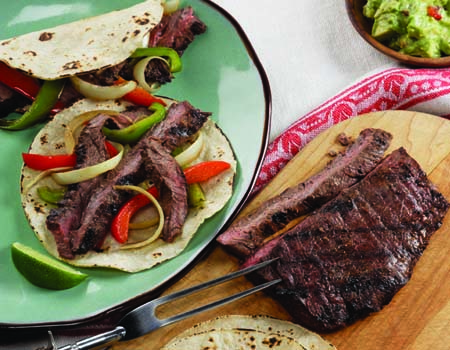 You love steak. I love steak.
So what are the "Top 10" steak recipes people like you and me love?
Well, if you ask About.com (and I did) they'll give you yummy ideas like Carne Asada (skirt steak) which comes in at #2.
Or a Cowboy Steak (a nice, seasoned Porterhouse) ranking #5.
How about #8 – a Mustard Beef Tenderloin? Sounds good to me!
Check out all the goodness that makes up this Top 10. Then, tell me, how does it stack up to YOUR TOP 10?
Photo courtesy of KansasCitySteaks.com