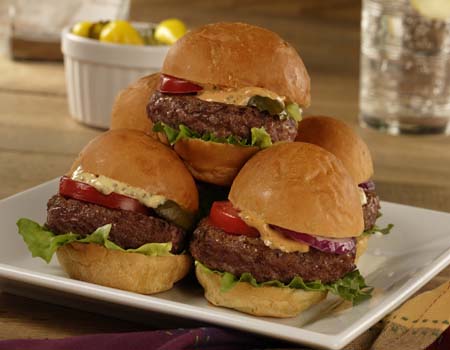 It's the perfect time to host a watch party!
Any excuse is a good one if it involves gathering friends and serving great food!
Cheer on your favorite teams as they find out who will go to the "Big Dance." Have fun with your food selections by using a basketball theme.
Try serving steakburgers with cheese shaped like basketballs. And cupcakes are fun to easily decorate to mimic a basketball – they're already round!
Anything ball-shaped can quickly fit into your hoops-themed party. Cake balls become basket-cake-balls. Cookies are easy to decorate. And so is pizza! Just use pepperonis to create the distinctive lines of the basketball.
Not feeling that creative? Serve your favorite foods (like steak) on basketball-themed plates and napkins. Your fans will be just as appreciative!
Happy hosting!