Our mid-week treat was a couple of juicy KC Strips.
These were so yummy (and large), they hung off the plate.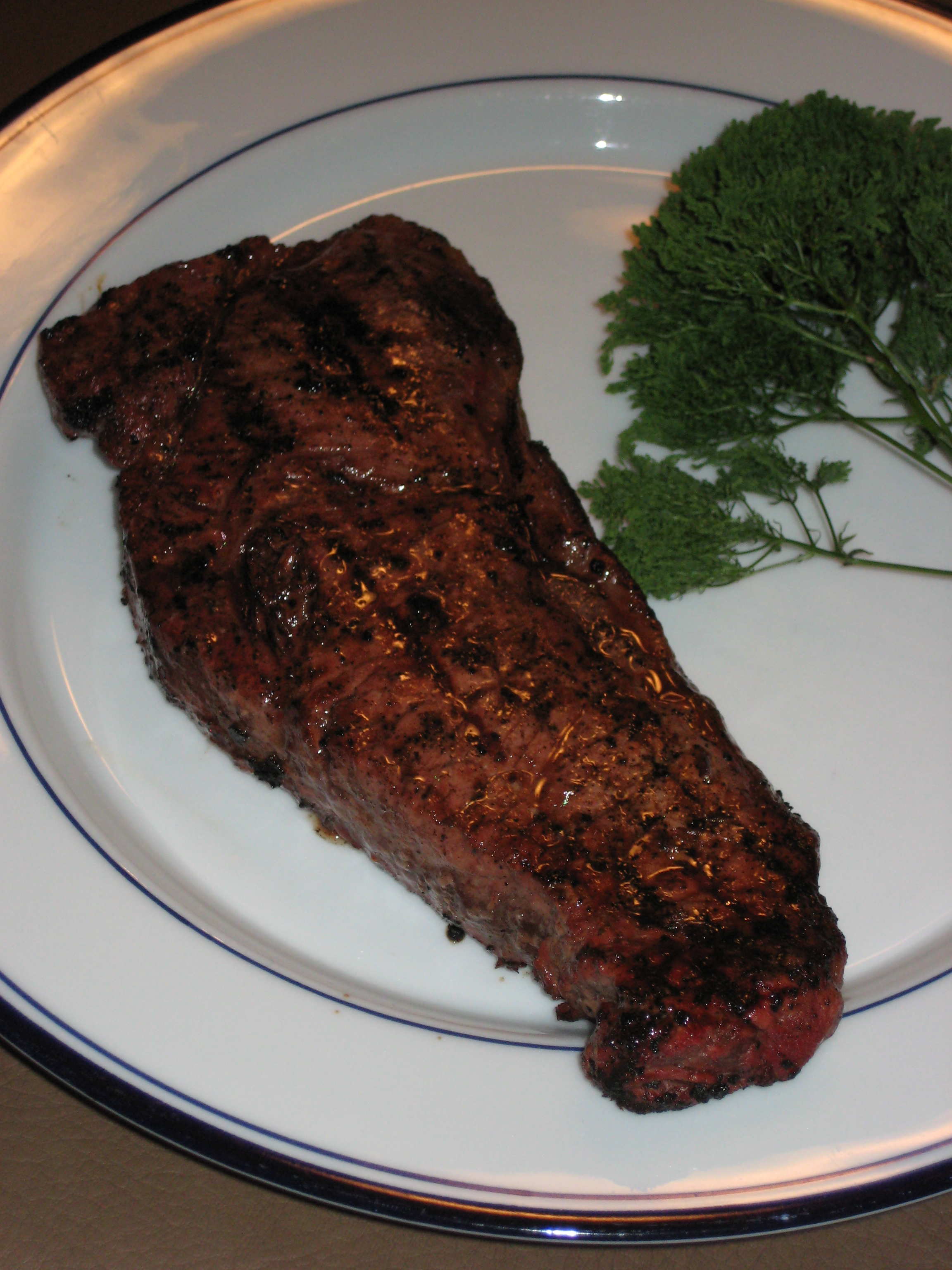 What better way is there to celebrate a Wednesday? Sometimes you just have to give yourself a boost in the middle of the week.
Check out what happened when my husband cut into his . . .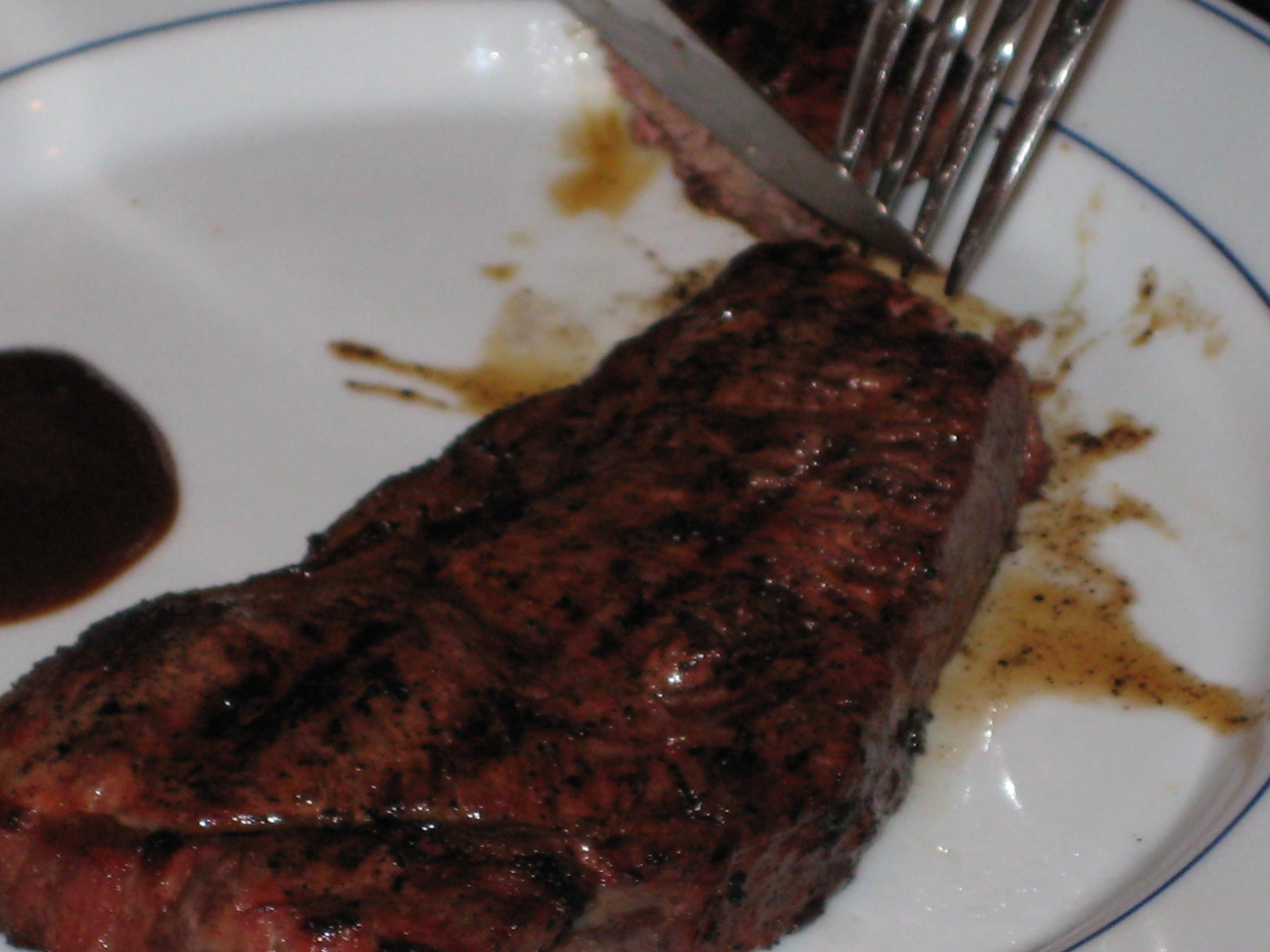 Now that's juicy! (Note the A1 sauce over to the side. Not necessary, in my opinion. But to each his own.)
This treat ought to last us at least until Saturday, right? Then we'll start feeling the urge to grill again.
And, yes, this meal happened to be prepared outside on the grill in a driving rainstorm in 22-degree weather. At night. In the dark.
We like our grill. And our steak. 
Can you blame us?