I love steak.
And I love pizza.
Why not make a steak pizza?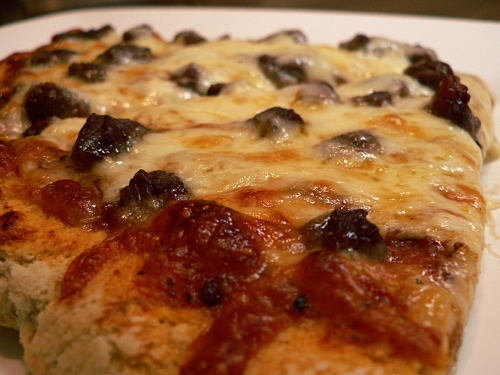 Well, Drew at CookLikeYourGrandmother.com did and it looks like a masterpiece to me.
He used little cuts of Strip steak for the topping and I swear if I had the pizza in front of me right now I would eat THE WHOLE THING.
Check out his blog post here and don't be ashamed if you drool over the pictures.
They're divine.
Mangia!!
Photo courtesy of CookLikeYourGrandmother.com.