Romantic Valentine's Day Gifts for Him can be tricky.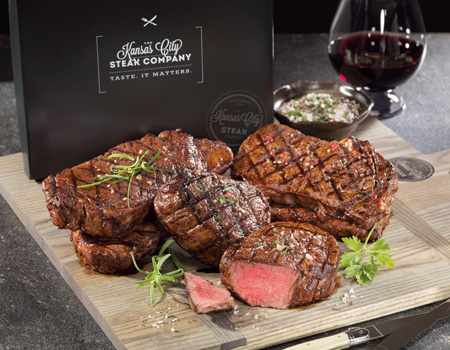 But the simplest way to come up with a winner is to think, "What does he like?"
Sounds easy enough, right?
My hubby LOVES beef. A steak cooked on our backyard grill is probably the pinnacle for him.
So what are the top steak gifts men like for Valentine's Day? Here are my suggestions:
T-bone steaks. They're hearty. And manly. And shaped like a heart!
Porterhouse steaks. These babies are man-sized and so delicious.
Kansas City strip steaks. You can't go wrong with the meaty flavor of this cut. It's my husband's absolute favorite.
Try sending him a beautiful gift-boxed steak set. It's sure to win his heart this Valentine's Day.
And, if you're lucky, he might even share with you!