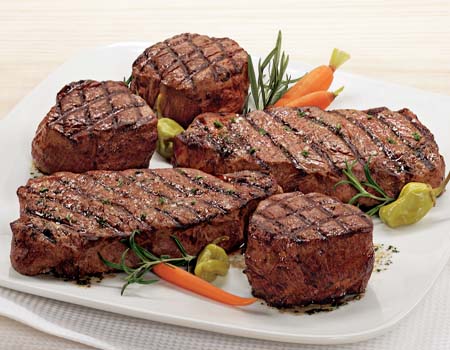 This year is Leap Year! It's fun to have an extra day in February. It's like getting a bonus day in your life.
So what will you do with that extra day? I've got some thoughts. Allow me to present some ways to celebrate this special year – Steak Enthusiast style.
Expand your horizons and try new cuts of steak. Ever tried a Porterhouse? You have an extra day to do so!
Try some steak recipes you've never cooked before. Go wild!
Still snowing where you live? Grill some steaks in the snow!
Buy some new dinnerware. It livens up your table.
Pretend it's a summer cookout – even if it's 25 degrees out. Wear a straw hat and shorts. Make some fruity drinks. You can stay inside, just dress the part!
Invite the neighbors over.
Invite someone new, too.
Don't want to wear a straw hat? Get out the nice china.
Eat on kids' plates. Mickey Mouse, Power Rangers, whatever makes it fun!
Discuss what everyone in your family will do with an extra day.
Research Leap Year and educate your family about its origins, etc.
Make the kids research Leap Year and educate you.
Celebrate with a frog theme – you know, leap!
Go wild with a side dish you normally wouldn't serve.
Have the kids cook this time.
Try to eat your steaks with chopsticks.
Cook your steaks differently this time. Normally eat it medium well? Try medium rare.
Add a new sauce to your steak.
Try a new marinade.
Ever used a rub? Now's the time!
Eat your steak with your hands – very, very Paleo.
Sit in a seat at the dinner table that's NOT your regular seat.
Talk over dinner about how your New Year's resolutions are going.
Document your meal for your scrapbook or Pinterest.
Turn off all electronics and really connect. It's Leap Day!
Make a special dessert.
Tell your kids one thing they don't know about you.
Ask your kids to share one thing you don't know.
Relax the rules and just have fun!