This is awesome . . .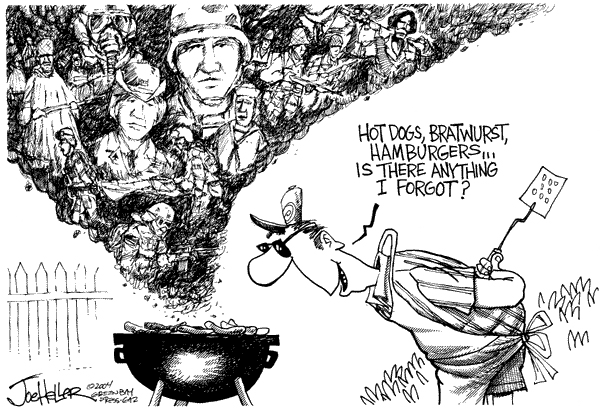 I plan to focus on the food — for sure — this weekend, but I won't forget the reason we have Memorial Day to begin with.
Thanks to those who made the ultimate sacrifice in defending our country, we still have a country to defend.
Cartoon courtesy of Joe Heller/Green Bay Press-Gazette.