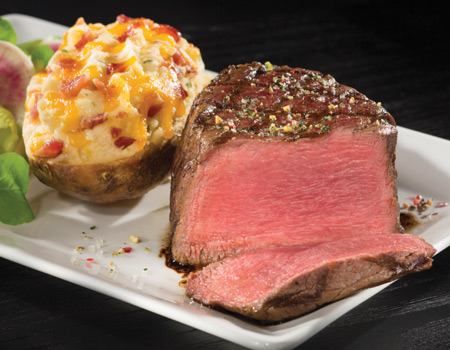 Movies are a favorite in our house. And Tinseltown's biggest awards ceremony is coming up! We are so pumped!
Have you seen all the movies nominated? There are some really amazing performances and stories this year.
We love to watch the awards because it's so much fun to see the stars away from their characters and playing themselves. But, ahem, we simply can't make it out to Los Angeles this year. We just have too many pressing items to take care of at home.
So, if you're not going to the ceremony like us (hey, there aren't THAT many chairs in there – gotta save a spot for Leo and Sylvester) don't miss out . . . have your own ceremony-watching party with an award-worthy menu at home! That's what we'll be doing and it's a blast.
You can keep with the movie theme and decorate accordingly. So much fun!
Have movie-type treats around – popcorn, candies, etc. But don't forget the REAL star of your show – dinner!
You know for me that always means steaks. I mean, what better excuse to cook up the good stuff?
So what's on a menu that's truly award worthy?
For starters, serve some delicious crabcakes to whet the appetite before the show begins. Or perhaps some gourmet Burger Bites.
The main event must be a filet mignon. It's tender and up to the challenge.
Then, a side of twice baked potatoes will go nicely. Just heat these up and you have a gourmet side dish everyone will love!
Create a simple salad to add some beautiful greens to the mix.
And finish up with a tempting dessert that will earn you rave reviews – like a Red Velvet Cake or a Lemon Tart.
With this menu, your friends will be begging you to host the award-watching soiree every year – and you might just have to indulge them with a repeat performance.
Bravo!