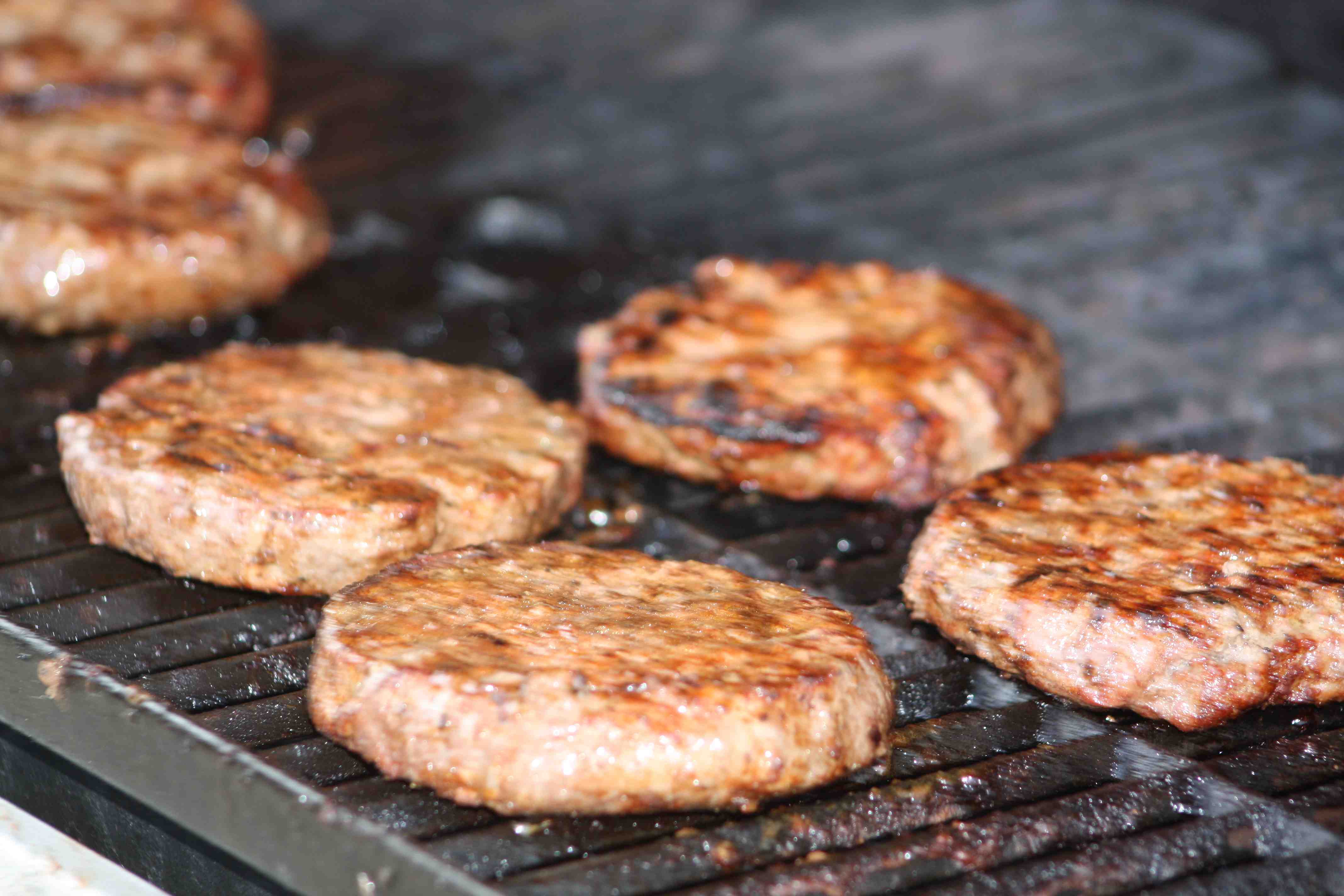 Now THAT'S a well-used grill!
We often have impromptu get-togethers in our backyard with the neighbors. So. . . we've got to keep lots of good food on hand. You know, just in case.
There are always steakburgers in our fridge or freezer and this weekend we just happened to have a bunch on the grill when our neighbors stopped by for a swim and a burger. What fun!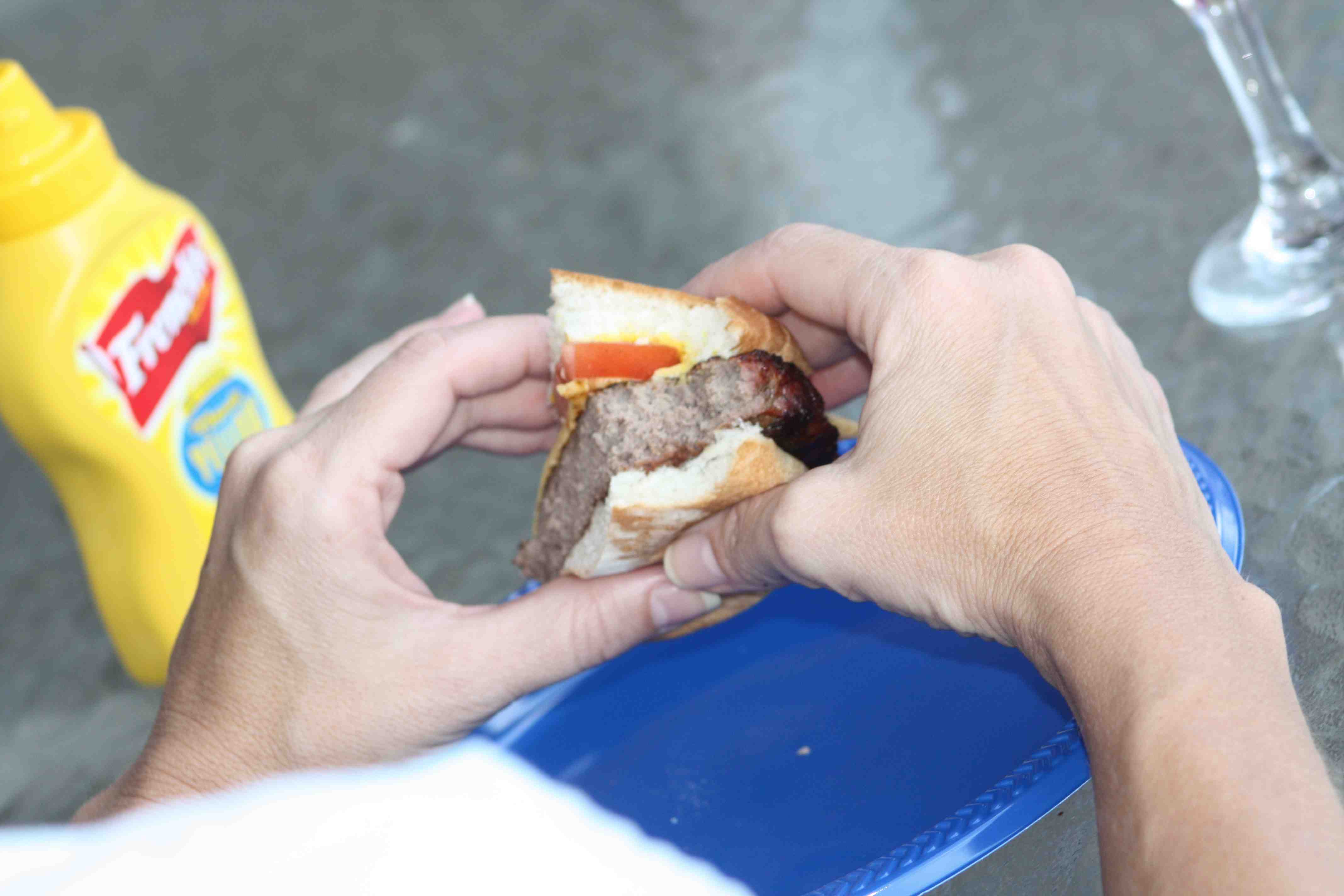 This is my beautiful friend's "halfburger." I'm trying to get her to patent the name, but she just thinks I'm crazy. She is very dainty and lovely and half a burger is all she needs.
Me? Well, let's just say I can easily handle an entire burger.
We just love summer at our house and when you're prepared, fun can happen at any time!