An old Saturday Night Live reference. Perhaps I'm showing my age.
We broke in the new grill over the weekend. Buying it was an emergency — we had to replace the deceased Weber before Memorial Day weekend a.k.a. the Holy Grail of Grilling Times.
We decided on some steakburgers to break that baby in and she didn't disappoint.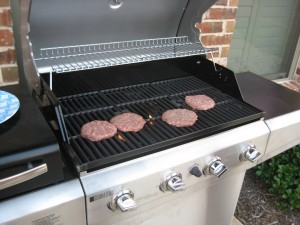 After the meat was almost finished grilling we threw on some good ole American cheese to gently melt and voila!
Cheebugahs!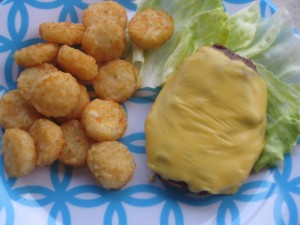 Yum!
I don't like to mess mine all up with a bun. I'm a purist.
But my husband likes his buns toasted. (Insert your own "toasty buns" joke here.) 
With food like this and amazingly original wit and humor flying (see above) how could we NOT have a great holiday weekend?