Did you "spring forward" this weekend?
I did. Only I forgot to spring forward this morning when it was time to get my kindergartner up for school. He was 10 minutes late.
Mom of the year.
I really, really want it to be spring. But all this snow that keeps covering my world is bringing me down.
I ordered some steakburgers last week to officially kick off spring grilling season. Even if it's not quite time for short-sleeved tees and capri pants. (Are those still in style? I feel like I've been buried under an avalanche for 5 years.)
My steakburgers arrived on Friday and I did something a little different this time. I ordered the tried-and-true classic steakburgers, but also some sweet Vidalia onion steakburgers.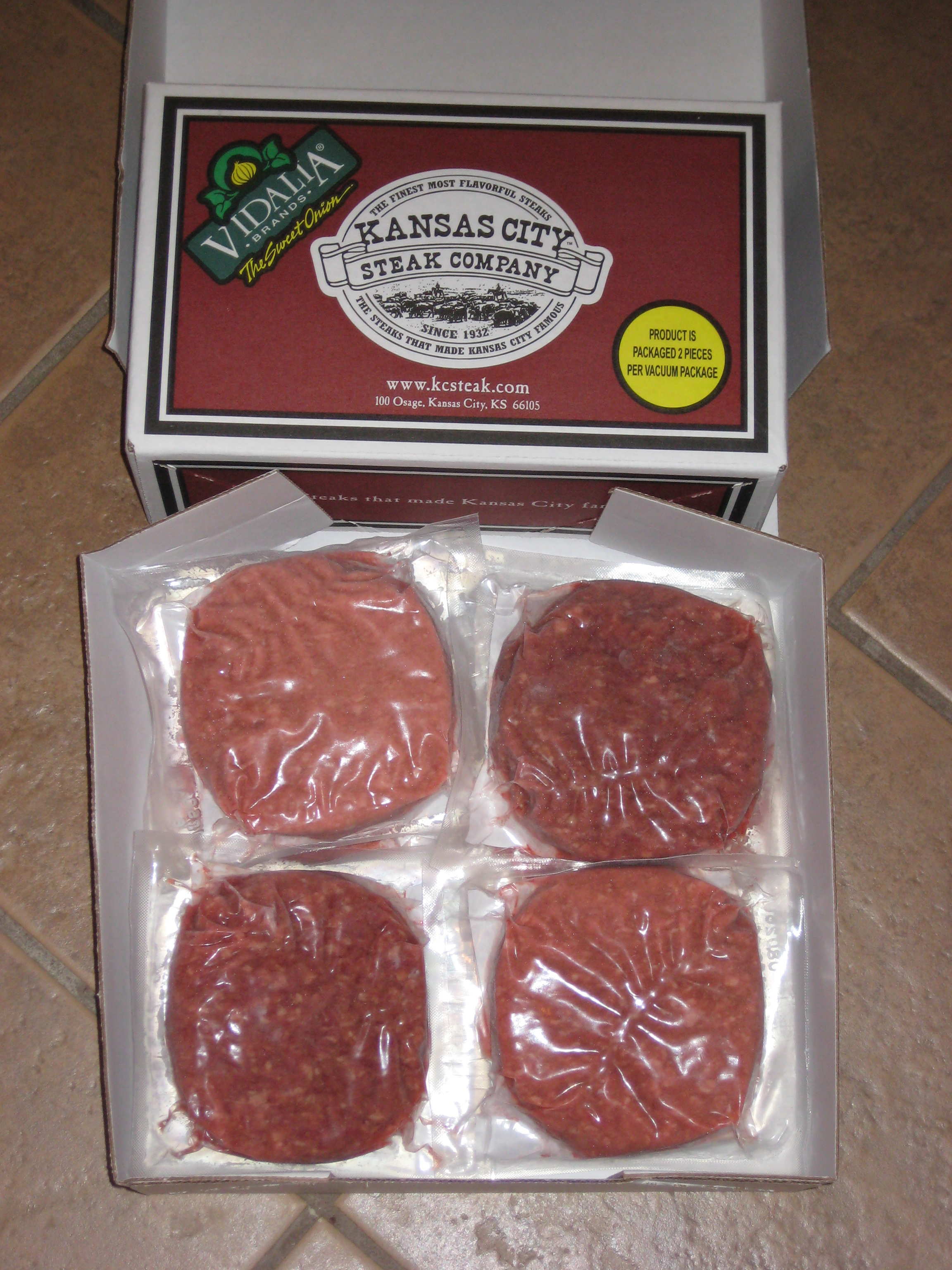 I like that oniony flavor and I'm excited to try these out.
My plan is to blast "Here Comes the Sun" by the Beatles up into the sky until it starts to brighten up. Then, I'm gonna slip on my capris, grill me up some steakburgers and enjoy my meal on my patio furniture.
I might have to wear my parka while I'm doing all this, but I'm going to think positive.
Sun, sun, sun, here it comes . . .