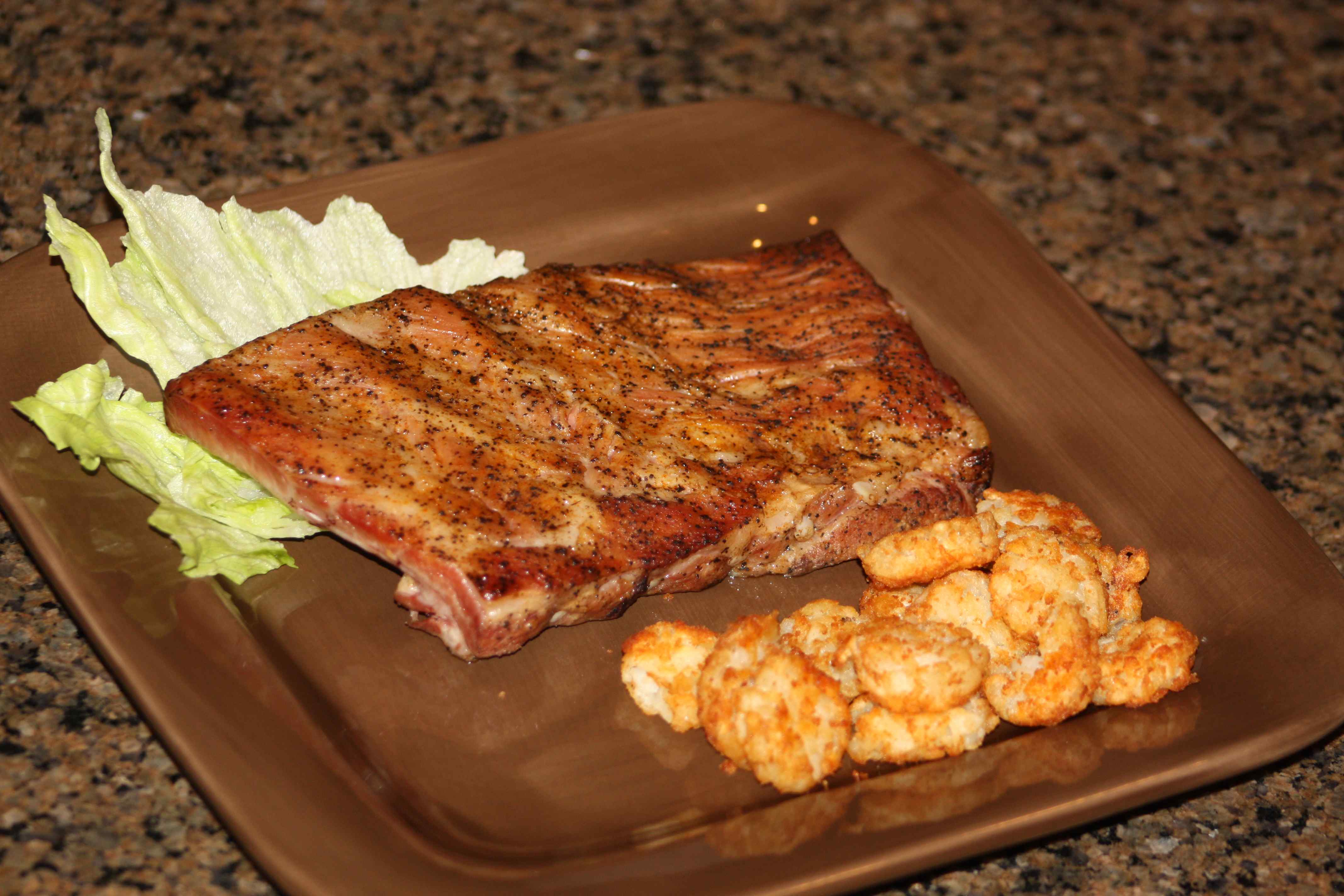 These pork ribs are welcome on my table any day.
They're St. Louis-style ribs which means they're pork and they aren't slathered with BBQ sauce – yet. We took care of that ourselves after we cooked them.
They came to us (we had them delivered) cryo-vac sealed and packed in dry ice. I put them in the refrigerator to thaw overnight and then cooked them the next day. I took them out of the packaging, wrapped them up in foil and placed them in the oven on about 335 degrees F for a little over an hour.
They were already marinated in a mix of spices and the smell of those ribs in the oven was almost too much! My husband and I kept peeking our heads in there to get a bigger whiff.
These puppies were divine. Tender, flavorful and so, so easy.
This was as easy as making a frozen pizza. But I got much bigger props than I do for my $1.89 pepperoni special.
I got these ribs from my fave — KC Steaks. The quality is always unbeatable and they do all the hard work for me.
Seriously, that's the kind of partner I need in my life.