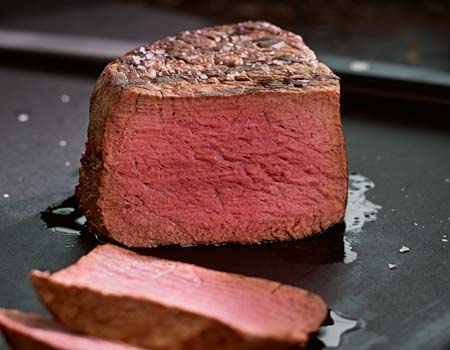 Over at the Kansas City Steak Company, August is Filet Mignon Month.
The filet is their most popular of all the steaks they offer.
And you can imagine why.
Filet Mignon is delicate and tender and buttery smooth. So smooth you can cut it with a fork.
That notion is wildly popular with both men and women alike.
Who can resist that tender taste?
I can easily get on board with celebrating this beautiful cut of steak all August long. Can you?