We've talked about ways to avoid cooking your steaks outside while the weather is still unbearable.
You'll remember that at my house we just grin and bear it in the cold. (See this post.)
But there are other ways to have your steak and stay warm, too.
And one of those ways comes to us courtesy of everyone's favorite two-time World Heavyweight Boxing Champion.
Yeah, I'm talking 'bout Mr. George Foreman.
Okay, he may have like 8 kids named George Foreman, but he's put his name on some pretty great products that save us the trouble of braving crazy northwinds and sleet if we really want to have some steak for dinner.
Yes, the George Foreman Grill saves the day.
My model, as you can see here, is the George Foreman Lean Mean Fat Reducing Grilling Machine. A bit wordy, but trusty nonetheless.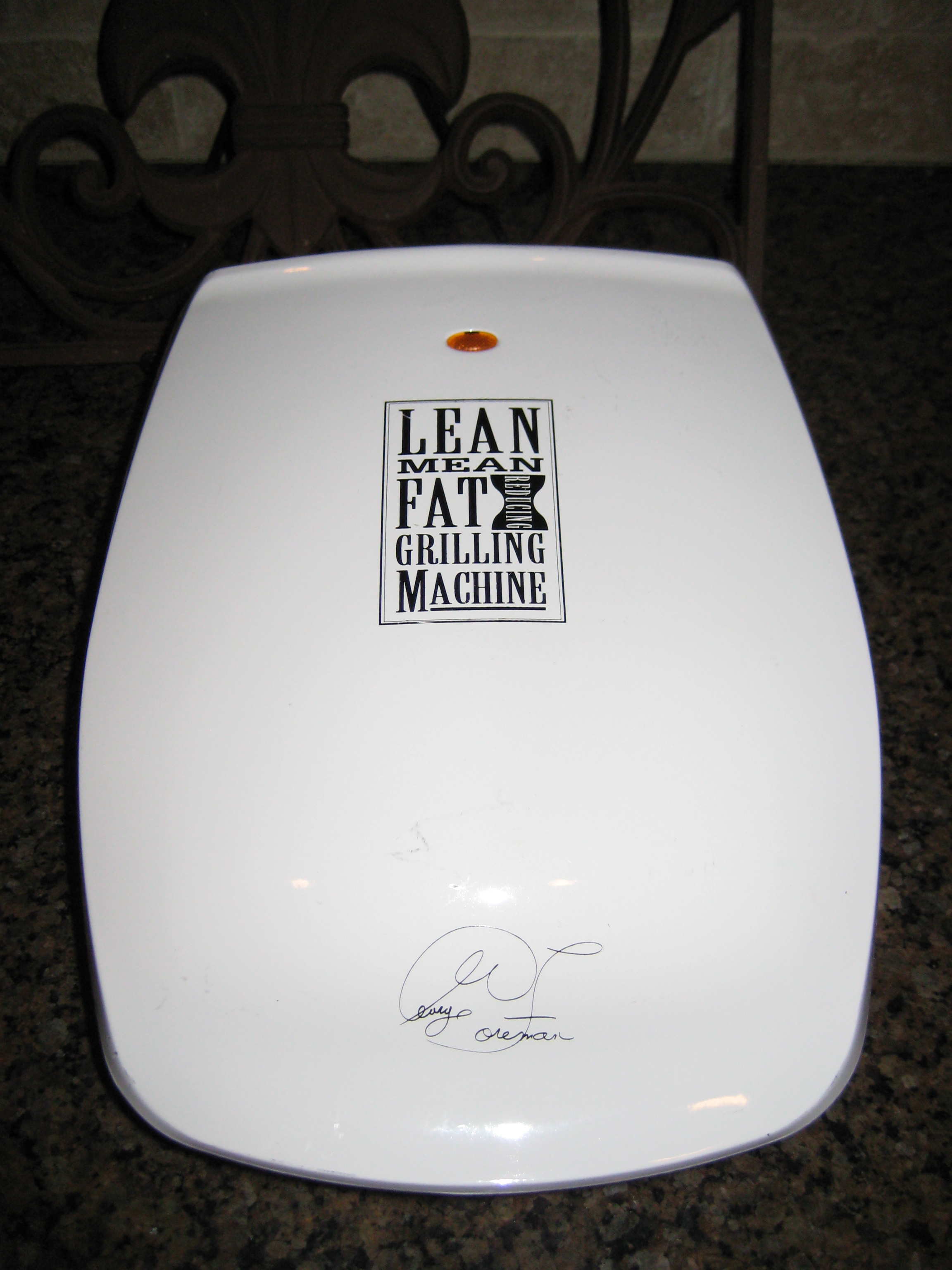 You can grill anything you would normally grill on an outdoor grill on this little guy. We took ours to Destin, Florida, last summer and grilled ribeyes, hot dogs and steakburgers on various nights of our vacation.
We were kind of scared of the public grills at the resort and we didn't want to have to buy a whole bag of charcoal for such a short stay. So we actually got two of those George Foreman babies up and rolling and they did the trick.
Here's what it looks like opened up. Kind of like a waffle iron. But, oh so different. This puppy makes those perfect grill marks and those awesome sizzling sounds when the steak goes on. Sssssssssss!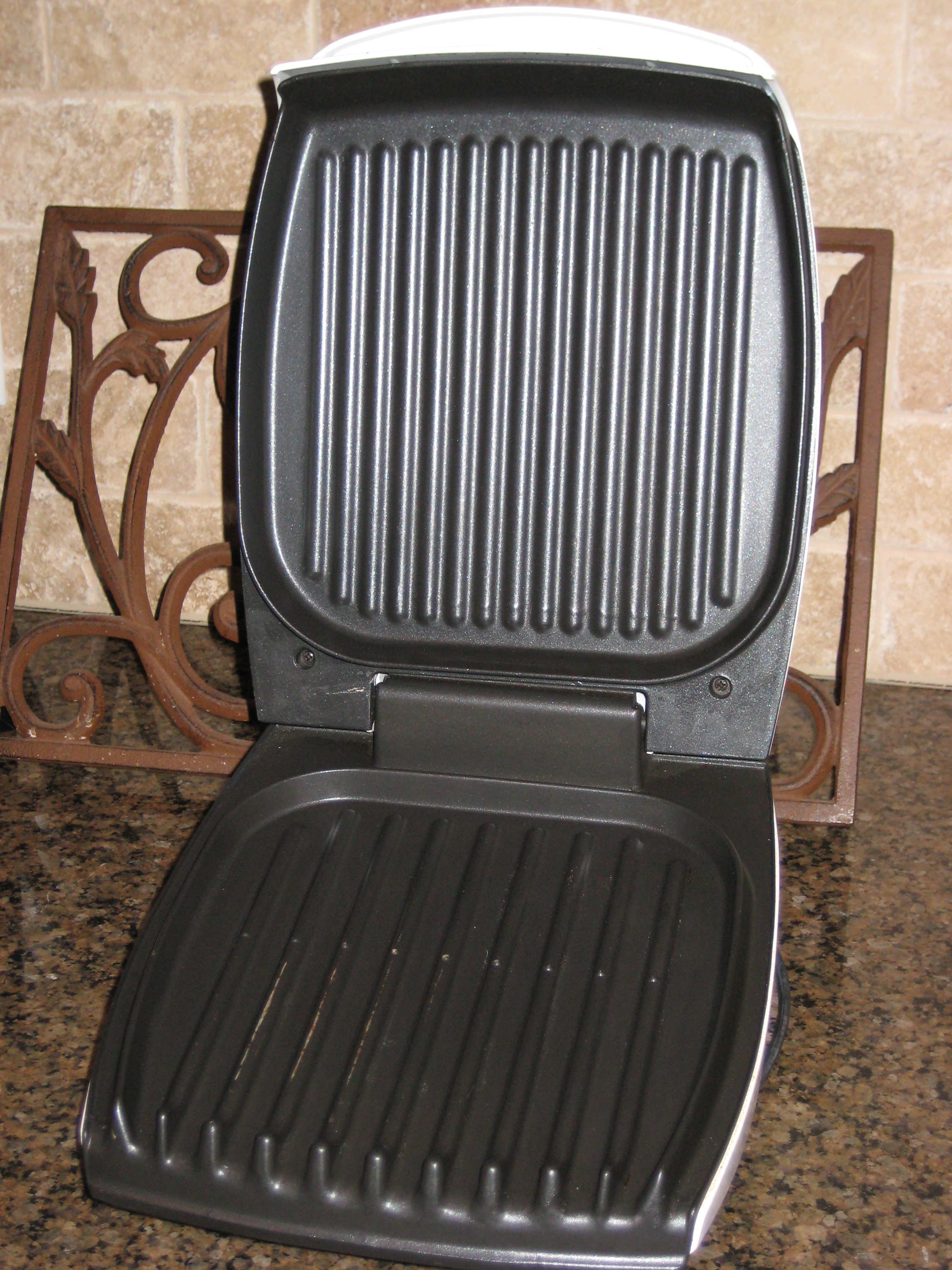 Now, some people may argue that the GF Grill's method of grilling (by draining the grease away from the meat) makes it not as juicy and tender.
Not so. Every bite is just as juicy as when I grill them on an outdoor grill. The GF Grill is just draining away the fat, not the flavor. And who needs all that extra fat anyway? 
So, keep an open mind and try this idea out if you just can't drag yourself out into the snow to make that T-bone.
George will thank you for it.