We lost a true member of our family last week. You may remember the episode where my husband had to go next door to the neighbor's house and grill over there in the dark. Well, it's official. Our grill is kaput. 
R.I.P.
Weber "Silver" Outdoor Grill
1999-2008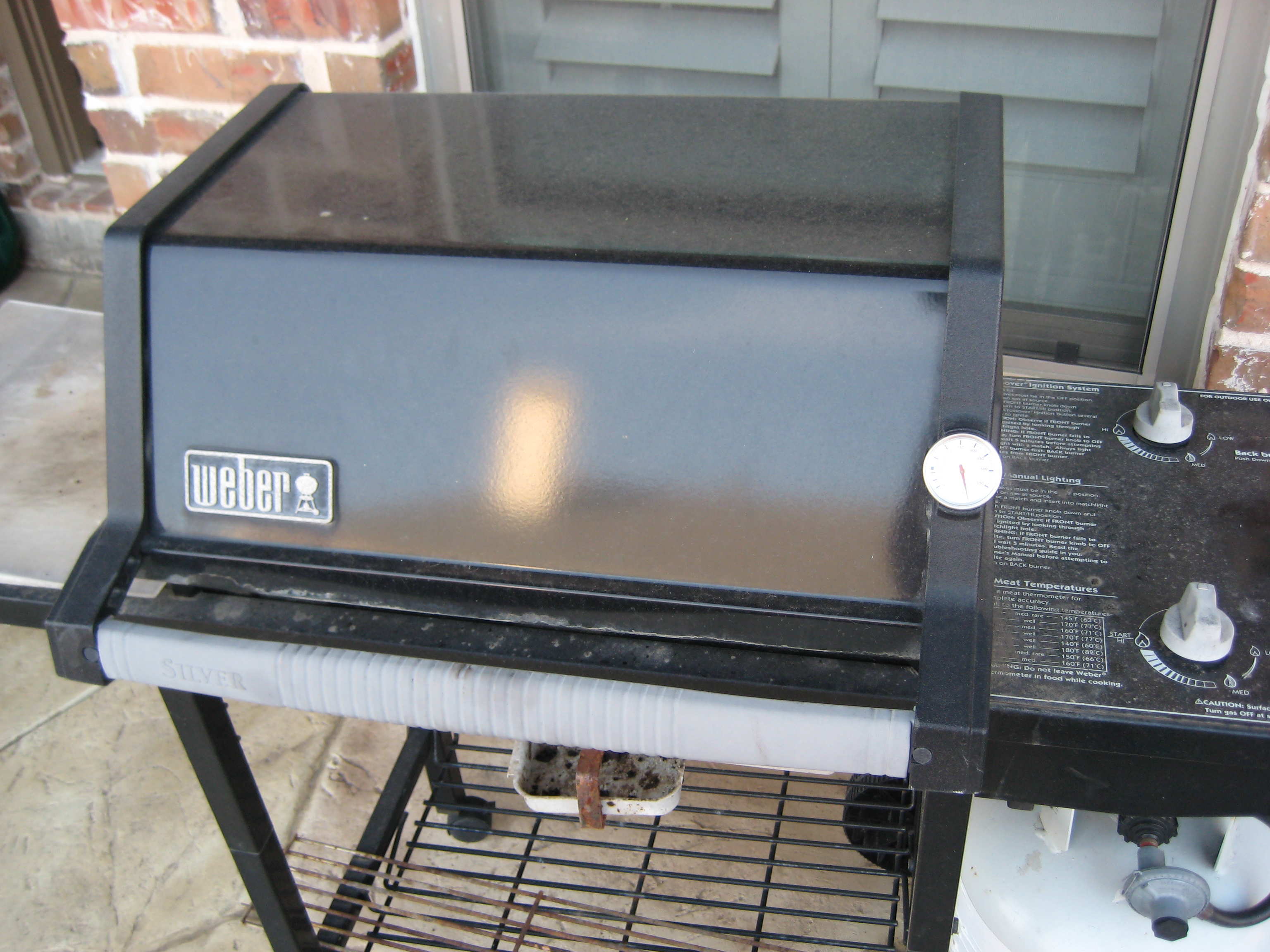 The "open casket" viewing . . .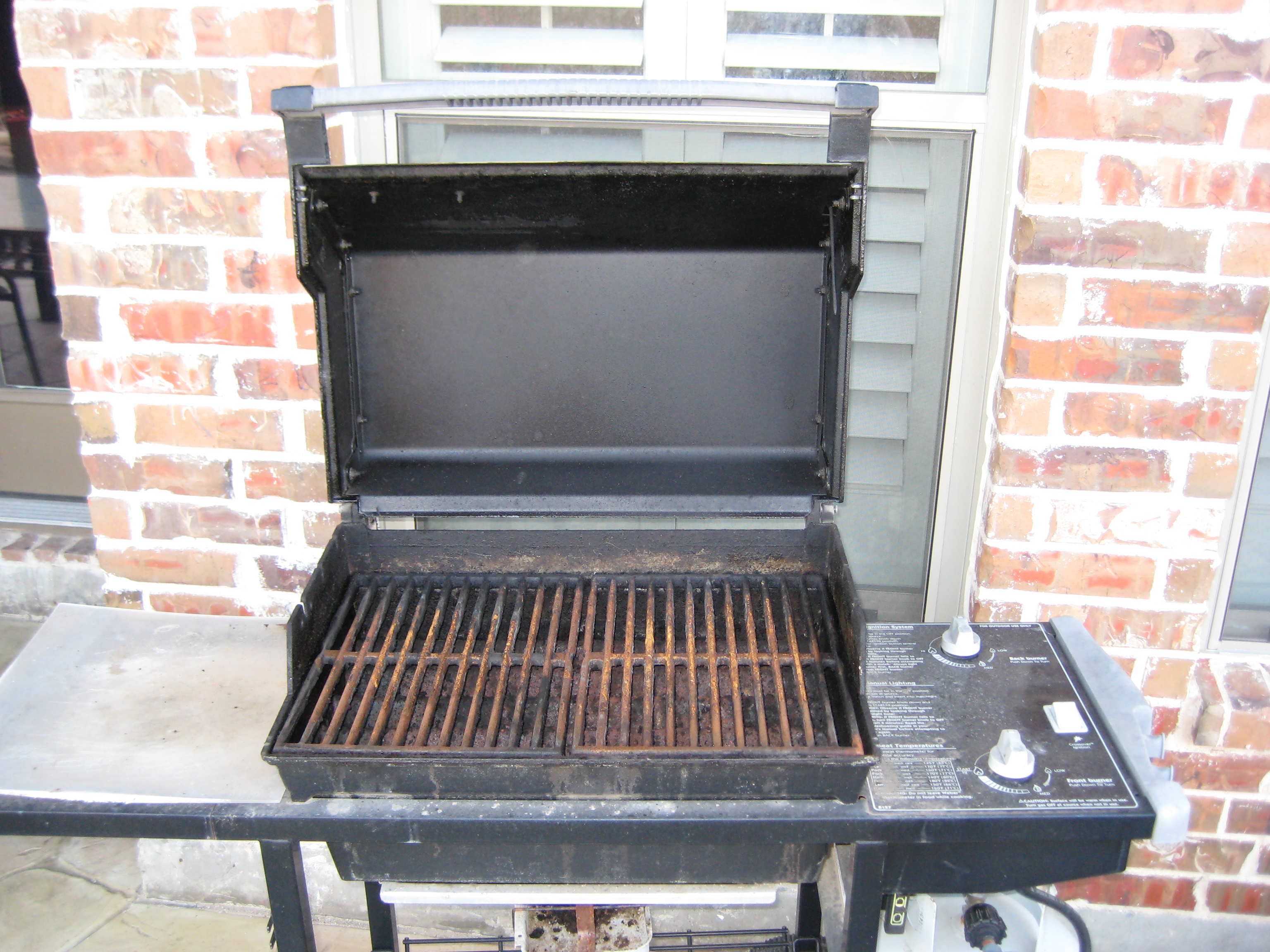 You gave us years of grilling pleasure, dear friend. Your skills, your smells and your zest for life will be sorely missed.
We have such fond memories of all the yummy filets, K.C. strips, steakburgers, T-bones, Porterhouses, ribeyes, sirloins and so much more you gave us.
We'll never eat another steak and not think of you. Your time on this earth was far too short.
You really are irreplaceable. (But we'll have to. I mean, come on. Probably with some really cool stainless steel beauty they didn't have back in 1999.)
Sorry we didn't give your racks one last good scrub down. Seriously, though, we were just going to throw you away so what's the point?