You want some of this???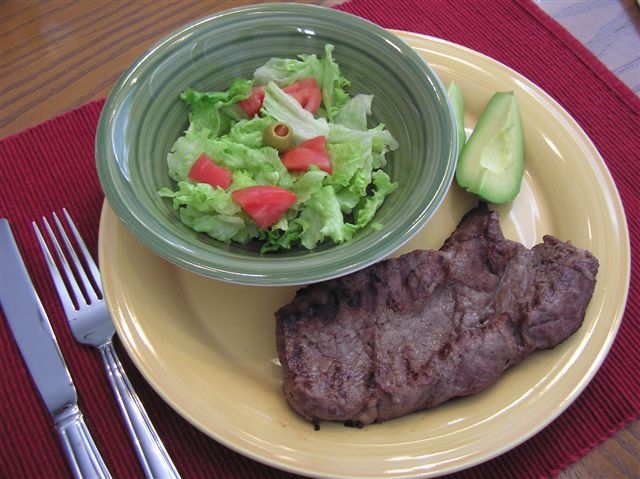 Yeah, there's nothing like a steak and salad to just make your day. This happens to be a Kansas City Strip butterflied slightly and drizzled with EVOO (that's Rachael Ray speak for extra virgin olive oil) then finished off with a little salt and pepper to taste.
Simple. Yummy. Perfect.
You can go all fancy (which I do like to do at times). Or you can keep it simple and just let the steak do its thing.
This particular strip was prepared by my mama. She likes things straightforward and unfettered. And I love her for that.
Happy Mother's Day this weekend to all the mommies out there! May your day be simple, yummy and perfect, too!