That's what my kids have been saying all day today.
We couldn't think of a better way to celebrate America than to be in one of her greatest treasures — the beaches of Florida. And along the drive here we got to enjoy all that America has to offer like green rolling hills, clean restrooms and lots and lots of beef jerky.
We celebrated our freedom and the amazing good fortune of being Americans last night by grilling the steaks we had the freedom to have delivered to our door. They were in a word:  spectacular. . .
We started off rubbing the steak seasoning on the ribeyes and KC strips.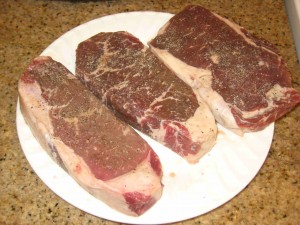 Then we broke out the dueling George Foreman grills — one for strips and one for ribeyes.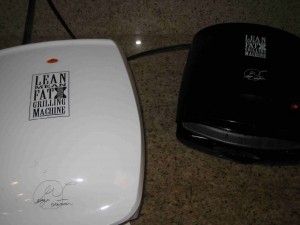 Then we grilled enough steaks to feed an army — well, at least us and the other family who traveled with us.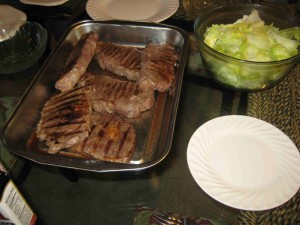 Anyone who thinks a George Foreman grill takes all the juice out has never used a GF grill. We had loads of juice. And there wasn't a bite of meat left.
Tonight we celebrate with a fireworks display on the beach. That is too cool.
I'm having my kids wear these matching shirts when they are done swimming for the day . . .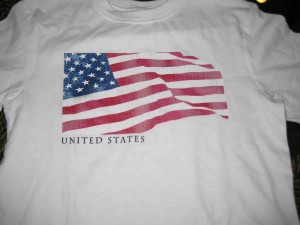 I have to do it now because pretty soon I'll hear, "Mom, that is so ridiculous! Why do I have to wear the same thing as him???"
Happy birthday, America! Thanks George, John and all the other forefathers for paving the way for the country we have today. It sure has been a great place to explore!