If I had really been thinking, I totally would have been this for Halloween . . .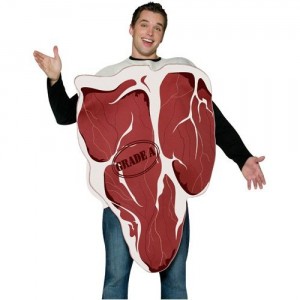 But alas, I'll have to settle for next year. Maybe then my husband can walk next to me and dress up as a bottle of Teriyaki sauce. Yum!
Have a great Halloween!
Photo courtesy of amazon.com.