This handy little guide can be found at ArtofManliness.com. Yes, you read right . . . Art. Of. Manliness.
Hilarious. I'll bet that guy from the Old Spice commercials visits the site all the time.
So here's the guide: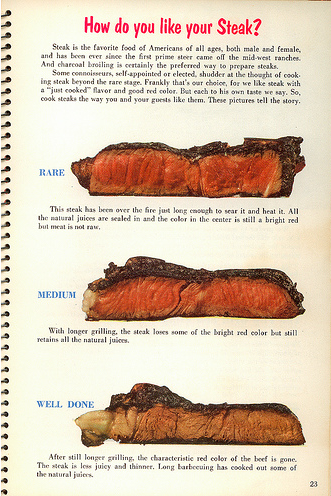 Isn't it nice? A visual depiction of doneness is so handy! I've never seen it "done" like this. Ba dum dum.
Intrigued? Read more here at ArtofManliness.com!
Photo courtesy of ArtofManliness.com.